By Heather Maher | February 26, 2013 | The Atlantic | [Original Article]
Since September 11, 2001, the U.S. Federal Bureau of Investigation (FBI) has claimed many victories in the war on terror.
Each time a domestic terror suspect is arrested, the public is told that another horrific plot has been averted.
But after combing through thousands of pages of court documents, investigative journalist Trevor Aaronson came to a different conclusion -- that most of the men arrested could never have done what they were accused of if the FBI hadn't given them the tools to do so.
In his new book, "The Terror Factory: Inside the FBI's Manufactured War on Terrorism," Aaronson argues that the U.S. government is responsible for "hatching and financing more terrorist plots in the United States than any other group." He spoke to Heather Maher.
You began your research by asking whether the FBI is "busting terrorist plots -- or leading them?" What did you find out?
Trevor Aaronson: The FBI is looking for what they term "a lone wolf terrorist," which is someone holed up in an apartment somewhere who sympathizes with Al-Qaeda but may lack the specific means to do that. And so the FBI uses sting operations to [find] these people -- these people who may want to commit an act of terrorism, are right on that line from moving from sympathizer to operator -- and then through these sting operations, lure them out and get them involved in a terrorism plot that they're ultimately prosecuted for.
But what I found is that of these cases, we can point to a handful of real, dangerous terrorists, like Faisal Shahzad, who came close to bombing [New York's] Times Square, or Najibullah Zazi, who came close to bombing the New York City subway system. But so many more of them, more than 150 people, were these men who were caught in sting operations who never had the means and, in some cases, never had the idea for the terrorism plot, and it was the FBI that provided them with everything -- the bomb, the transportation, everything they needed to move forward in a terrorism plot that on their own, they never would have been able to do. And certainly evidence suggests that in most of these cases, they never had any specific connections to terrorism. So it's really hard to believe that they ever would have had or acquired the means to commit some sort of act of terrorism.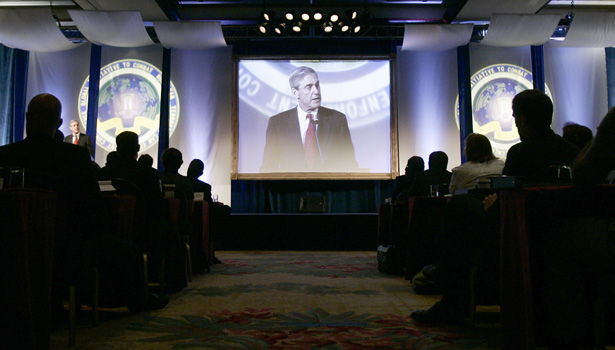 How do these FBI sting operations go down?
Aaronson: In a terrorism sting operation, the FBI informant or undercover agent poses as an Al-Qaeda operative or an operative of another terrorist group and says to the target, "You know, I have what you need if you want to move forward on a terrorist plot. I can provide the bomb, I can provide the transportation, everything you need I can give you." And when they move forward in that plot, when they get the bomb together, and they put it in a car, and they drive it to a location and the target of the sting operation dials the cell phone that he believes is going to detonate the bomb and kill dozens of people, he's then arrested. And so in sting operations, essentially the government becomes part of the plot and then ultimately prosecutes the target of the sting operation based on his involvement in that plot, the actions that he took as part of that plot. [Read More...]